Customer Reviews ⭐️⭐️⭐️⭐️⭐️
These bands are hands down amazing! They never slip, and stay put for my whole workout. The weight resistant holds and doesn't stretch out, and is much heavier compared to other brands. THESE ARE A MUST BUY!!! 

Adeena ⭐️⭐️⭐️⭐️⭐️
This band is amazing!! Its so strong great for my workout and I love the animal print. The quality is high very well done!! I love it !! I'm very happy!! Delivery was reall fast too. I got it few days earlier!!!

Martina ⭐️⭐️⭐️⭐️⭐️
Great bands! It is nice to have 3 different strengths. They are solid and clearly won't break. Also, they don't roll!! So much better than plastic/latex bands!!!

Laura ⭐️⭐️⭐️⭐️⭐️
Tried them on and love them, best purchased. I can finish my workout without worrying about the Booty Bands rolling up...No more rubber Booty Bands :)

Selena ⭐️⭐️⭐️⭐️⭐️
First resistance band I own! Watched a few YouTube videos and found it really easy to incorporate into my workouts. Love using it, especially at home to get the max out of whatever I do. Also love that it's supporting a small business! 

Aine ⭐️⭐️⭐️⭐️⭐️
I love it, nonslip like described. Great quality. This one is going to last

Paulette ⭐️⭐️⭐️⭐️⭐️
NON-SLIP & EXTRA THICK!
All of our Forever Flex Bands are made with the highest quality material available. Our premium bands are super soft, comfortable and highly durable, ensuring the bands will never break. Each band features an inner layer with anti-slip grips that keeps the band in place and prevents any moving, slipping or rolling during your workout.
SHOP NOW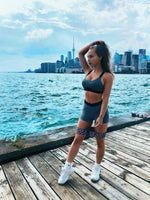 GET TONED!
The most important step in toning your booty is glute activation and Forever Flex bands do exactly that! Our bands ensure that you are actually using and toning your booty during a workout and not using your lower back, quadriceps and hamstrings as a result of not activating your booty. Strength training with resistance bands is essential for building lean muscle which will help your body burn more calories. 
SHOP NOW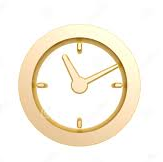 Workout Anywhere
Working out has never been easier with Forever Flex Resistance Bands. Whether its at the gym, at home or outside, workout anywhere, anytime! Our bands are light and compact and come with a convenient carry bag so you can take them anywhere!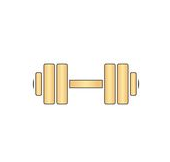 Lift, Tone & Sculpt
The Forever Flex bands are specifically designed to activate and engage your glutes to help you build a toned, lifted booty! They are the perfect workout accessory, with hundreds of exercises you can do to feel that booty burn!